Track the progress of CME in your institute or company compared to others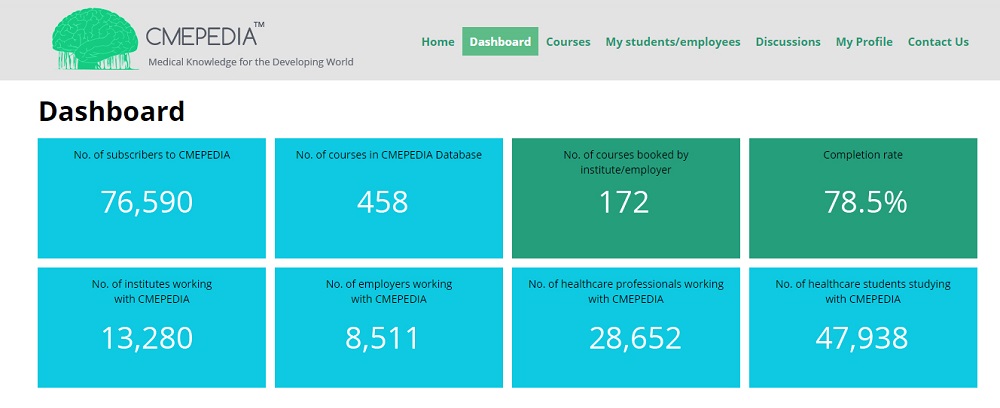 Book courses for your students and employees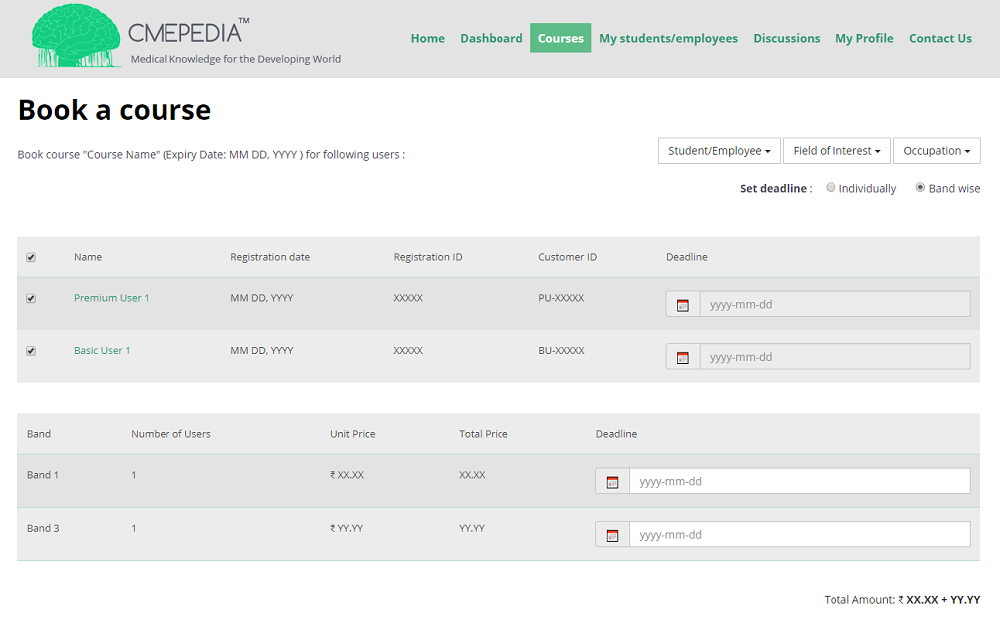 You can opt to pay for their courses, request students/employees to pay or request for sponsoring. Browse our webshop or check our considerations for pricing to familiarize yourself with our philosophy as a social venture.
Track individual progress by portfolio access requests

You will be able to see their portfolio (See sample). All the information you need for grading or a job evaluation is readily available.
Check the wishlists of your students or employees

Consider rewarding your students or employees with knowledge by purchasing items from their wishlist.
Forward residual courses
If your student or employer does not study the course within the deadline you had set, you can forward the course to another student, employer or member of the CMEPEDIA community to make sure that no resources spent on education are being wasted.

Sample Portfolio