Manage your CME online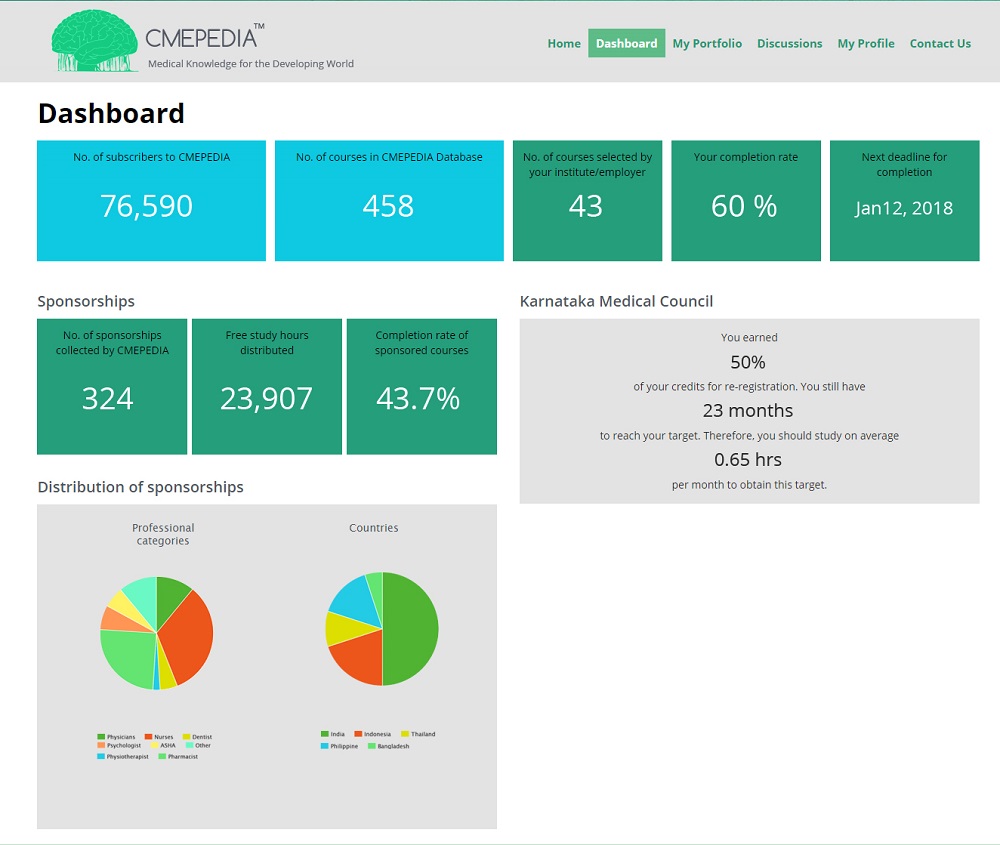 CMEPEDIA offers you a broad range of subjects to choose from. These are given in our webshop.
We encourage content providers to charge fairly for the modules or distribute them for free. Have a look at our considerations for pricing to inform you on our pricing policy.
You can add modules to your wishlist and set up your sponsor preferences. You can manage sponsored modules by studying these modules yourself. In case you are already familiar with the particular content, you can forward the module to a colleague or even to a random CMEPEDIA user so that it is put to good use.
You can use CMEPEDIA in two different ways:
| Features | Basic Subscription | Premium Subscription |
| --- | --- | --- |
| Pay for a module | | |
| Complete it | | |
| Email your certificate | | |
| Print off your certificate (See sample) | | |
| Receive personalized alerts | | |
| Built up your portfolio(See sample) | | |
| Get reminder of your re-registration date | | |
| Paperless re-registration | | |
| Skill development by Institute/Employer | | |
| Cost | Free | 1000 INR per year (equals 83 INR or 1.25 euro per month) |
| | | |
Paperless re-registration
CMEPEDIA seeks collaboration with professional bodies. If you permit your professional body a 1-day access to your portfolio, your re-registration procedure will be paperless.

You can also grant your employer or institute a 1-day access to your portfolio so that they can track your progress in keeping your professional skills up-to-date.

Your employer or institute can book a course for you.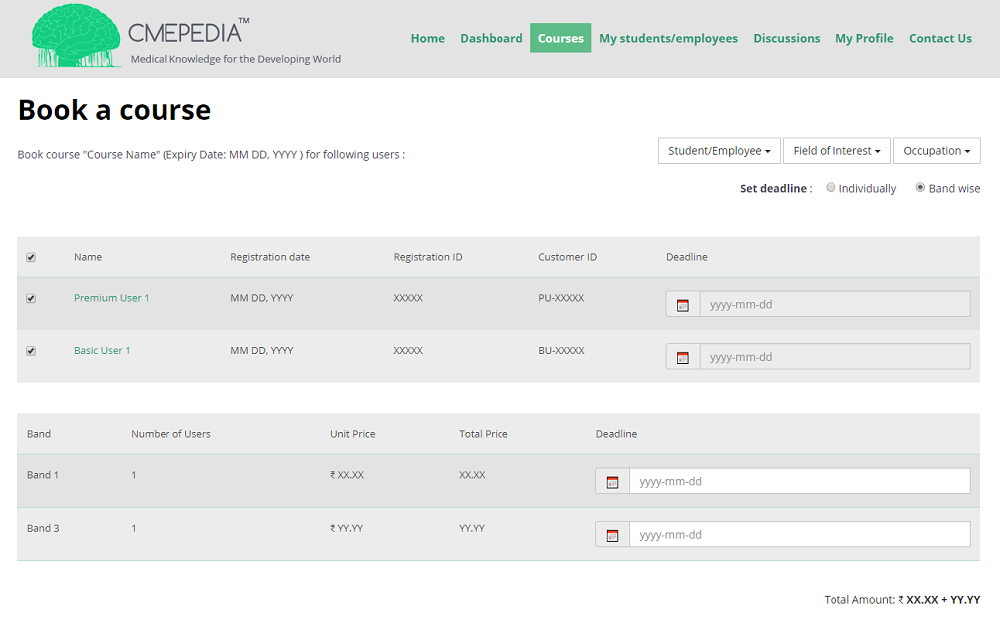 Mode of delivery
You will be able to study your chosen modules immediately after registration, both as a basic user and as a premium subscriber,
Method of payment
Payment will be via our payment gateway.
Withdrawal of contract
The right to withdrawal is limited to a premium subscription with CMEPEDIA. It is not possible to withdraw the purchase of its modules.
If you wish to withdraw your premium subscription with CMEPEDIA, you can use the CMEPEDIA withdrawal form.
Standard form for withdrawal